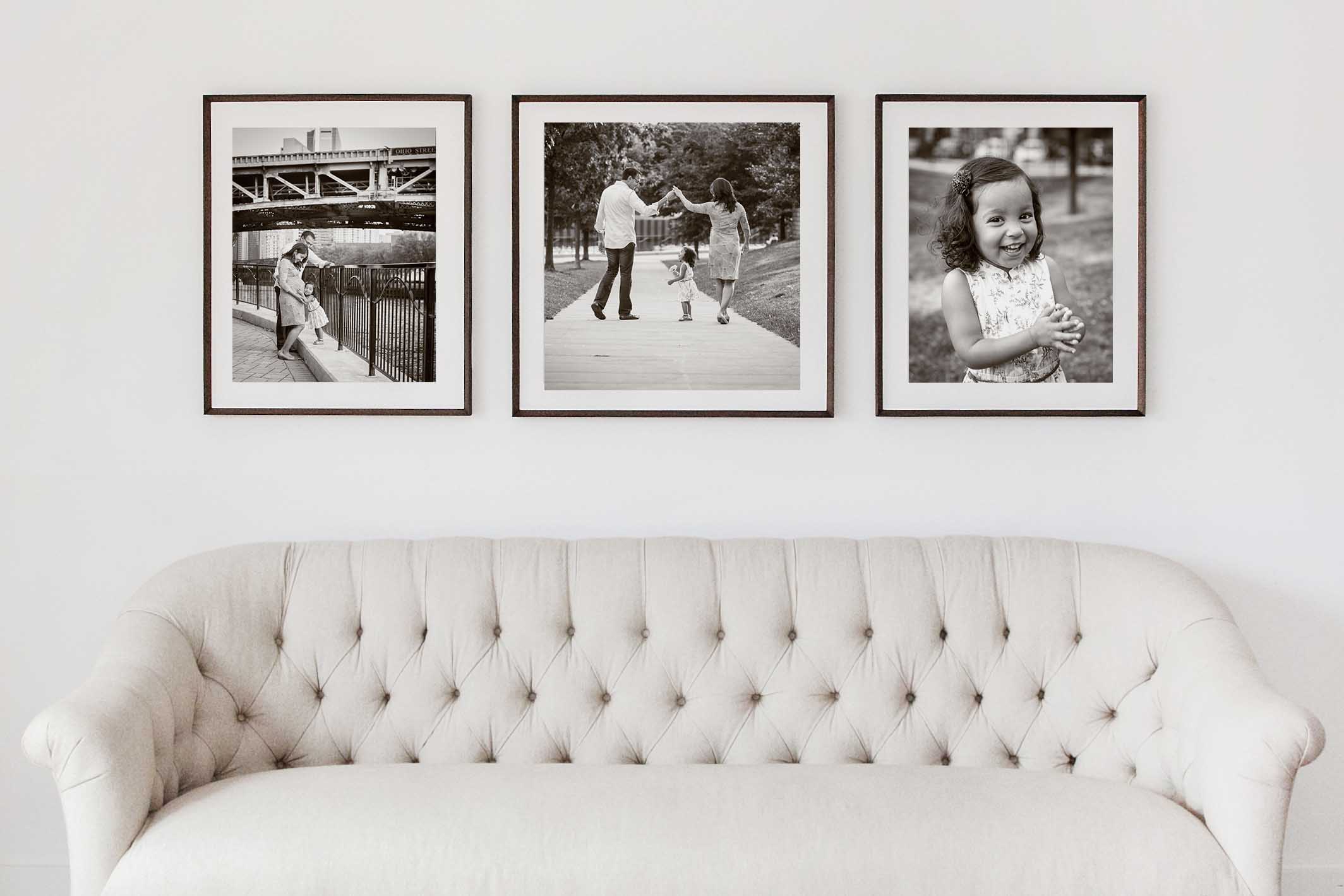 It can be a daunting task to frame your photographs and get them up on the walls. Which sizes? Which orientations? Canvases or frames? Which frames? Layout, eek! It is easy to see why so many photographs stay on computers for years and never see the light of day.
Enter ME to the rescue! At your ordering session, I will fly in with my laptop and and a superhero cape. We'll plug photos of your walls onto my computer and insert your favorite photos. We'll arrange and re-arrange to our heart's content, able to see EXACTLY what the art will look like on your walls, at exactly the right sizes, without ever nailing a single hole in the wall.
Ok. Maybe I will not wear a cape. But you will still be amazed at how fun and easy it is to make decisions about your family's artwork.
Above, please view a few examples of my pre-designed gallery collections. And if you don't have enough wall space for a gallery, don't fret! Individual photos or canvases make beautiful statements, and this software is the perfect visual aide to help you envision your images in any size or format.
Wall art can be purchased a la carte or as part of a collection. At your ordering session, you'll have the opportunity to examine my line of prints, frames, canvases and other products. Curious about specific pricing? Please get in touch for more information!